Unnote
5

April 22nd, 2017 + 4:04 PM
·

Unnote
Hi, everyone,
My first post here!

I am a singer/songwriter/musician with passion for progressive rock, guitar-oriented music, jazz and classical.
Decided to share a few original songs I have recorded in the last couple of years.

For some reason I cannot upload my mp3s here in 'My Music' section, so I am posting YouTube links (I hope that's OK).



The Winter Road is my most recent piece. It is a slow building tune in the AOR/prog rock theritory.



Ages is an instrumental track - electric guitar, blended with vintage strings/synth soundscapes and some etno motifs.



Have I been charmed? is a lighter, melancholic jazz-rock song with a retro feel.

All songs are one-man-production: music, lyrics, performance, mixing, etc.
I'd be very happy to get your opinions! Thanks for listening!
Alias:
Unnote
Status: Offline
Threads:
1
Posts:
1
Songs:
1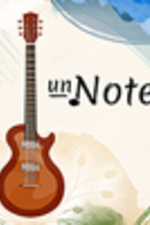 Joined: April 22nd, 2017
Last login: February 02nd, 2018